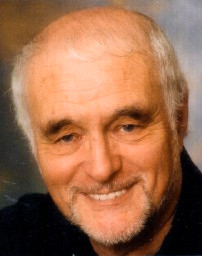 The novels of Richard Rees involve tales of suspense, adventure and excitement, with plots that twist and turn in the most unexpected directions. His life is no less fascinating. He is a remarkable man who has emerged from extreme adversity with courage and resilience, whilst underplaying his many triumphs with quiet modesty and a sense of humour. His captivating life story tells of many professional opportunities and personal challenges, which he's met head-on with ingenuity, dedication and steadfast perseverance.
Richard was born in a village near Wrexham in North Wales, where he spoke only Welsh until he went
to school at the age of five. An English Grammar school of the old establishment kind followed, fostering pupil advancement with a no-nonsense but constructive approach that proved formative. But his plans to further his education and develop his creativity, reading English at University, were thwarted by his father who advocated that his son should join him in the family accountancy practice. Torn by dilemma, Richard rebelled by joining the Royal Welch Fusiliers where he saw active service, witnessing at first-hand some of the horrors of warfare in the jungles of the Far East, including the death of his best friend who was shot and killed just yards away from him.